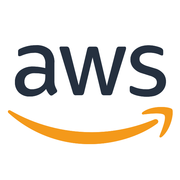 The


Global Cloud Computing Provider
for Manufacturing Companies.
For more than 25 years, Amazon has designed and manufactured smart products and distributed billions of products through its globally connected distribution network using cutting edge automation, machine learning and AI, and robotics, with Amazon Web Services (AWS) at its core. From product design to smart factory and smart products, AWS helps leading manufacturers transform their manufacturing operations with the most comprehensive and advanced set of cloud solutions available today, while taking advantage of the highest level of security.
AWS allows you to focus your resources on optimizing production, creating new smart-product business opportunities, and improving operational efficiencies across the value chain, not only the infrastructure to make it happen.
omlox as the open standard for industrial localization provides a strong use case to put the Industry 4.0 challenges on a large scale to the test with AWS Services & Solutions enabling the desired outcomes.
The Industrial Internet of Things and Industry 4.0 promises the next revolution for manufacturing. Amazon Web Services (AWS) cloud solutions help manufacturers digitally transform in multiple process areas to improve business operations:
Product & Production Design: High Performance Computing (HPC) allows product developers and engineers to solve complex problems using model-based design and large-scale, parallel simulations. AWS helps to:
Focus on product design, not the infrastructure to make it happen
Accelerate time-to-results and time-to-market by running large numbers of parallel tasks in the cloud
Reduce costs by providing optimized CPU, GPU, and FPGA servers on-demand
Smart Factory: Leverage AWS IoT Services, edge computing, data lakes, and advanced analytics tools to improve manufacturing operations by capturing, analyzing, visualizing, and executing on plant floor data. AWS helps by:
Enabling access to disparate plant data to improve processes and Overall Equipment Effectiveness (OEE)
Adding AI and Machine Learning for real time and predictive analytics capabilities
Creating a disaster recovery plan in the cloud
Smart Products & Services Create smart products using IoT and Data Lakes. Innovate your smart connected product offerings using AWS services such as IoT, Machine Learning, Artificial Intelligence, and Big Data to collect, process, store, analyze, and act on machine data. AWS helps to:
Offer a product as a service
Enable post sale revenue models
Predict and proactively resolve issues in the field to maintain Service Level Agreements
AWS can help to collect, process, store, analyse and act upon omlox track & trace data in order to optimize Supply Chains by adding Machine Learing and AI, enabling predicting and proactively resolving Supply Chain issues and helping to build smart Products & Services. In addition, AWS can help making omlox location data available to be analysed & visualized by higher-level software systems such as ERP or MES.
In 2006, Amazon Web Services (AWS) began offering IT infrastructure services to businesses in the form of web services -- now commonly known as cloud computing. One of the key benefits of cloud computing is the opportunity to replace up-front capital infrastructure expenses with low variable costs that scale with your business. With the Cloud, businesses no longer need to plan for and procure servers and other IT infrastructure weeks or months in advance. Instead, they can instantly spin up hundreds or thousands of servers in minutes and deliver results faster.
Today, AWS is the world's most comprehensive and broadly adopted cloud platform, offering over 175 fully featured services from data centers globally. Millions of customers - including the fastest-growing startups, largest enterprises, and leading government agencies - are using AWS to lower costs, become more agile, and innovate faster.
Contact
https://aws.amazon.com/contact-us/
More information
https://aws.amazon.com/
https://aws.amazon.com/manufacturing/