... how similiar omlox and wifi are?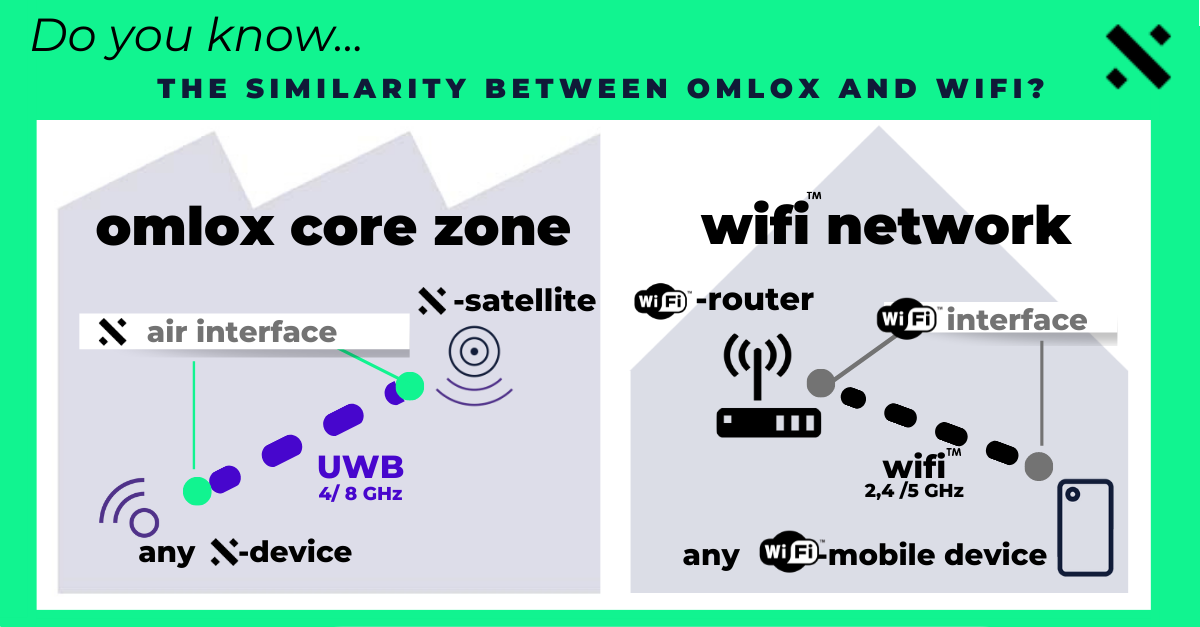 ---
omlox – the New Standard Paving the Way to Smart Factories
A milestone for companies on the path to Industry 4.0, omlox is an open and interoperable standard that is revolutionizing real-time locating. The result is an ecosystem of providers and solutions that finally makes industrial locating widely available. With omlox, products from different manufacturers can be networked together in a core zone and various locating technologies (ex. UWB, Wi-Fi, GPS, 5G, RFID, and BLE) can be easily connected, all for the first time. omlox works with open interfaces to guarantee interoperable use.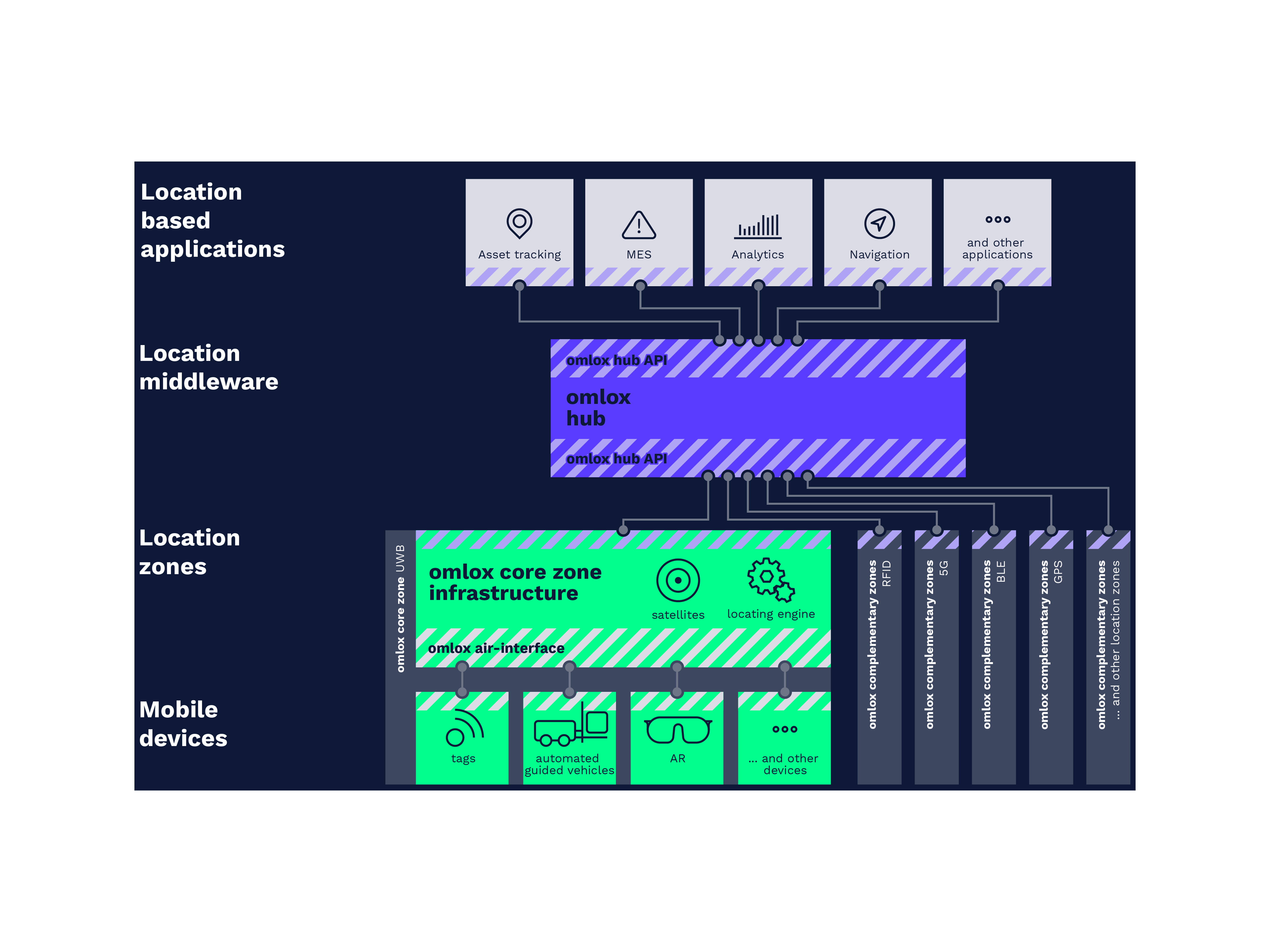 Open and interoperable – no lock-in effect
Seamless indoor / outdoor tracking across technology boundaries
Retrofit – backward / forward compatibility framework
Plug & Play implementation
Backed by leading solution providers
Standardized open interfaces
Generation of affordable location data
Paving the way to smart factories
Integration of multiple locating technologies
Unlimited compatibility of infrastructures
Modern Real-Time Locating: omlox Demonstrates Digital Twin of Your Factory
omlox will make Industry 4.0 a reality. The factory of tomorrow is intelligently networked. The vision: In smart factories, all production steps are digitally mapped (with a "digital twin") and linked to one another to facilitate data exchange. Industrial real-time locating is an important driving factor in achieving this goal. It already enables production processes to be tracked and controlled digitally. Even if not all machines and work steps can be integrated yet, the large quantity of location data ensures that processes are noticeably simpler.
omlox offers the first standard solution for industrial locating—making Industry 4.0 a reality. omlox is relevant to companies of all sizes that offer and use locating systems, especially those that work in a highly flexible production environment.
Benefits of locating technologies:
Are fully automated and paperless.
Offer a wide range of applications such as the tracking of orders, goods, transport vehicles, tools and the safe navigation of autonomous guided vehicles (AGV) and drones.
Enable process analysis and optimization.
Help reduce costs.
---
---