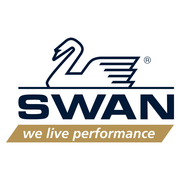 The

optimization


standard.
SWAN Insight offers in cooperation with strong partners via RTLS systems the analysis and optimization of shopfloor usage and process automation. Based on Ultra-Wideband technology (UWB), analyses of the ideal use of existing areas and paths are displayed in detail via heat map using indoor tracking of people, machines, vehicles or goods with a unique precision and in the robustness required by the industry. By connecting to your SAP system, you open up new possibilities in your supply chain. omlox enables the usage of a huge variety of technologies with an easy integration into our data analysis tool.
SWAN 3D Logistics Cockpit
USABILITY IN A NEW DIMENSION
The SWAN 3D Logistics Cockpit serves as a visual aid for the modern control center to operate complex processes in a significantly simplified manner. Gone are the days of long lists, confusing structures and cryptic numbers. With the already existing data from your SAP (e.g. movements, storage locations, stocks and HU information), a virtual and three-dimensional warehouse image (Digital Twin) is created, in which we can control logistics activities intuitively and without a long training period via our SAPUI5 application in the interface developed in Fiori Design, create an overview and direct the forklift driver on the optimal route to the destination with 3D indoor navigation.
---
SAP EWM FIORI APPLICATION
The SWAN 3D Logistics Cockpit can be integrated as a Fiori application into any SAP EWM system and can be retrofitted into existing installations via seamless use of the SAP standard. Thanks to its browser-based runtime environment, the application offers platform-independent deployment options, both on all stationary and mobile devices. Thanks to deep integration of the SAP EWM database, a digital twin of the warehouse is created. Relevant information is always up-to-date and additionally presented in a visually appealing way.
---
3D VISUALIZATION
Compared to the classic table-based display in different SAP transactions, the 3D visualization provides a complete overview of each SAP EWM warehouse in a single, compact and intuitively understandable view. By linking structural warehouse structures, racks and current inventory and storage location data in a three-dimensionally displayed space, interrelationships are easily recognizable and deviations in the process can be quickly detected. The positioning of 3D elements (forklifts, storage locations, gates, transport units, handling units, stocks, etc.) is done using standard SAP data.
The browser-based approach eliminates the need to install additional client software, and the application can be accessed from any modern device.
---
SAPUI5
The framework is based on JavaScript, CSS and HTML5 and should make it much easier for users to use the software. Usability becomes more intuitive when the Fiori Usability Guidelines are followed, and applications can be tailored very precisely to a process or sub-process. Furthermore, the UI5 framework is responsive and therefore suitable for both mobile and desktop applications. The apps automatically adapt to the available screen size and change the arrangement and functionality of controls, such as touch inputs.
---
VISUALIZE YOUR DIGITAL TWIN
With the help of our emulation software we create a digital copy of your real production line. We maintain their floor plan, set up high-bay warehouses, integrate conveyor technology and set up machines.
By linking the data already available in SAP, such as storage locations, inventories and HU information, the digital representation of your real plant is then filled with life.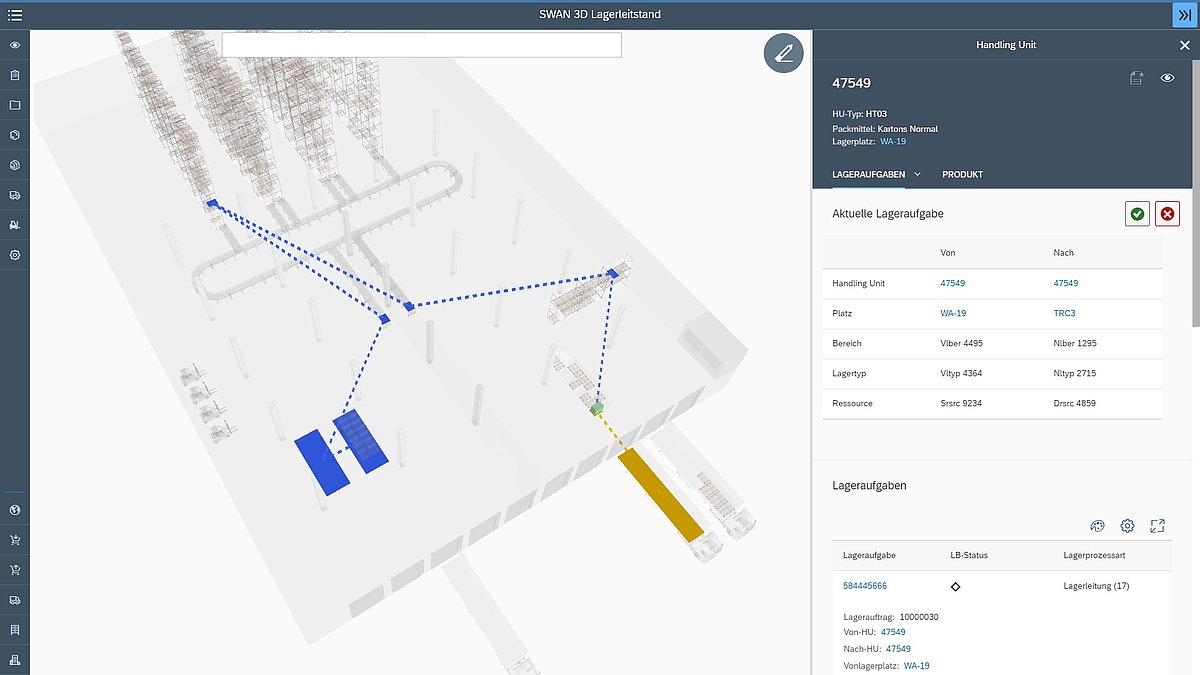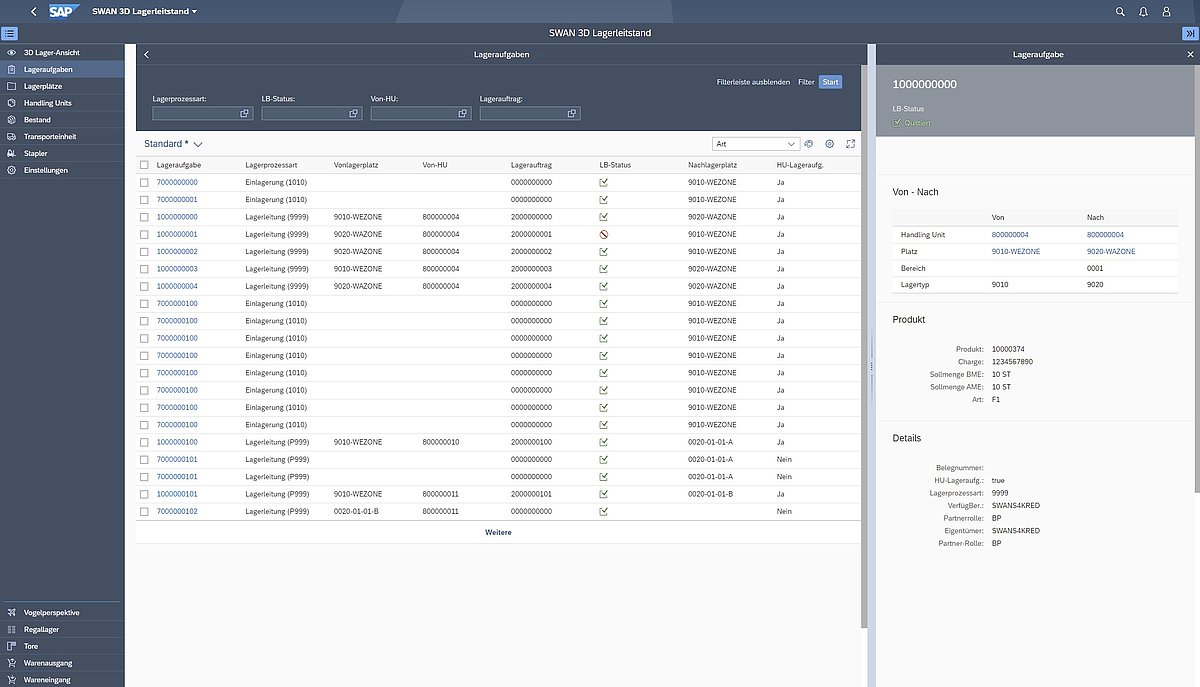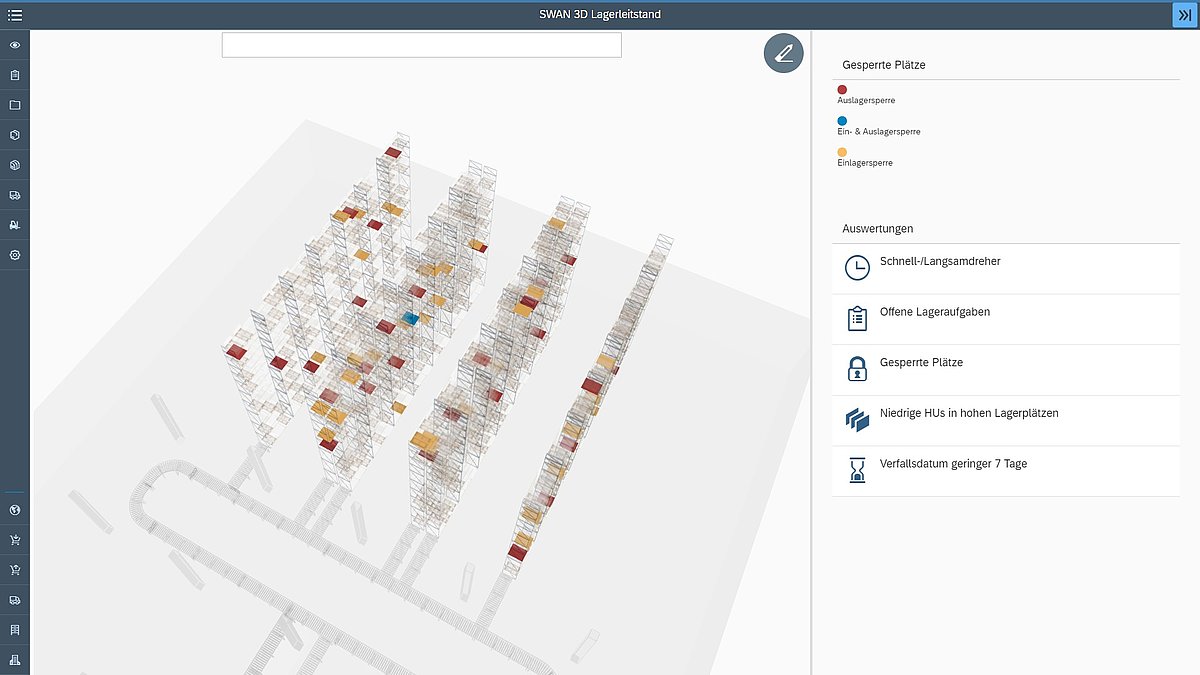 As a modern company, SWAN GmbH stands for digital transformation in SAP logistics. SWAN experts implement manual and automated logistics solutions based on the SAP modules SAP EWM and SAP TM. Its focus is on innovative SAP logistics solutions, control of automated systems, technical interfaces as well as service and support. In addition, SWAN offers numerous add-ons for material flow, direct coupling and IoT connections, Real Time Location System (RTLS) and SAPUI5 usability for all workstations. The customer base includes companies from the SME sector as well as multinational groups.
Successful implementation of projects in the fields of food & beverage, automotive, chemicals, pharmaceuticals, retail, high technology and electronics are proof of SWAN's expertise, both in the environment of highly automated distribution warehouses and in production integration and transport scheduling.
Established 10 years ago, SWAN offers its employees an uncomplicated and flexible working environment and encourages self-responsible working according to the agile "New-Way-of-Working" philosophy. SWAN is characterized by openness, flat hierarchies, team spirit, and innovative drive. Short decision paths, flexible work organisation and a well-balanced amount of personal responsibility, combined with both open communication and creative collaboration are the key elements of SWAN's success.
Contact:
Sales Team
sales@swan.de
www.swan.de