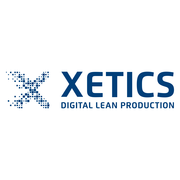 The
lean
digital
production
standard.
We are enthusiastic about omlox, because a standard makes life always easier. The XETICS LEAN Cloud Suite offers various Smart Factory solutions and collects data, analyses data and uses this data to control production. Localization data can be a valuable addition to this. Where is the location of an order, a tool, a load carrier, etc. This information can not only be displayed visually in real time in hall-layouts, but can also be used to automatically start and stop processes in the factory. This means that with omlox it is even easier to link different localization solutions to our software via one interface. The result: full transparency in real time as well as automated processes and the elimination of search times. With omlox a simple step towards more efficiency.
Xetics Lean is the pragmatic Smart Factory solution up to a MES, with which SMEs start directly into digitalization and quickly achieve visible success. Many manufacturers start with the worker app for smartphone or tablet - this enables workers in production to collect valuable data and receive support such as digital work instructions. Machines, software and services can of course be connected in the same way as localization services via omlox. At the same time, the flexible software allows companies to keep all options for digitalization open. XETICS LEAN has open interfaces for any bidirectional communication and is easily scalable and maintenance-friendly due to its modern architecture. omlox makes data available, XETICS LEAN analyzes it, prepares it optically in the form of dashboards, uses the data to control processes and stores it for the purpose of traceability. omlox is the right supplement to XETICS LEAN to create 100% transparency in the shop floor and to work with the greatest possible efficiency.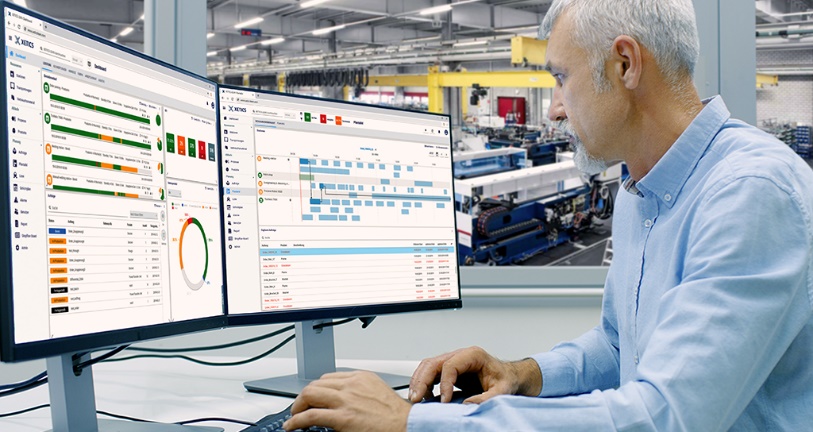 XETICS GmbH has the freedom of a start-up and at the same time enjoys the protection of its parent company TRUMPF.
Founded in 2012 by Dr.-Ing. Philipp Dreiß with the idea of generating an MES for SMEs on the basis of a modern architecture:
Flexible in operation, available in the cloud, use of apps, and in any case easy to use
Contact
XETICS GmbH
Mittlerer Pfad 4/2
70499 Stuttgart
Lars Trittel
Head of Sales & Marketing
Phone: +49 151 / 29 90 3910
Email: Lars.Trittel@xetics.de
Website: https://www.xetics.de