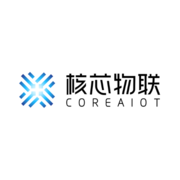 The
open
locating
standard.
CoreAIoT, our company has completely independently designed high-precision positioning locators, algorithm engines and RTLS real-time positioning system and other core technologies. It is the first company in China to mass-produce AOA high-precision positioning equipment, and our technology has reached the international advanced level.
The CoreLocation® technology solution of CoreAIoT can be widely used in public safety, intelligent supervision, industrial factories, logistics and warehousing, shopping malls, supermarkets, exhibition venues and other fields. The CoreLocation® supports high-precision positioning and tracking of Bluetooth tag terminals above BT4.0, such as code scanners, Bluetooth bracelets, badges, electronic price tags, and smart phones, to help the digital construction of the industrial Internet.
In the omlox ecosystem, we provide CLE and API interfaces for high-precision positioning solutions that comply with omlox Center standards. CLE API interface data includes indoor/outdoor location coordinates, alarm information, equipment and statistical information of tracking equipment, etc., which can be used by the upper application system to develop various application system functions, such as visual maps, electronic fences, historical track query and device management functions.