Our partner:
intranav-inpixon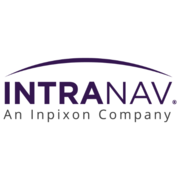 The

open




locating


standard.
INTRANAV, an Inpixon company, is a leading provider of industrial IoT (IIoT), real-time location systems (RTLS), and sensor data services for location-based process automation and process tracking for logistics, manufacturing, and supply chain.
INTRANAV's technology provides valuable real-time location data for process optimization and automation to streamline production processes, material supply, and flow tracking. As a result, entire workflows previously performed manually, such as initiating processes or system updates, can be condensed and automated.
With the open RTLS standard omlox, RTLS networks and technologies from various vendors can work together. This allows multiple positioning applications to be mapped simultaneously, and integrated and orchestrated via the INTRANAV.IO platform.
For example, production lines can be connected to transport vehicles and people to provide valuable real-time information to warehouse management and to map transports and external warehouses. Networking physical assets in conjunction with a wide range of technologies enables complex industrial operations to become more agile, resilient and productive.
The flagship of INTRANAV, an Inpixon company, is the enterprise-class, multi-technology RTLS IoT platform INTRANAV.IO, which can connect, process and display location data from almost any device or system as a digital twin. Using a REST API, INTRANAV data sources can be integrated into all industry-relevant ERP, EWM or, for example, MES system (SAP, Oracle, Salesforce, etc.), enabling companies to simplify and accelerate their workflows and to identify necessary process optimization potential and make data-driven decisions.
This process data can be used for process automation such as:
Load carrier management
Route optimization of forklifts and AGV/AMR
Yard management
Real-time material flow management
Supply chain transparency
Inbound & outbound logistics
Production tracking
Automatic identification (AutoID)
Shopfloor management
Transport fleet management
Equipment and inventory management
Global track & trace and sensor data monitoring

INTRANAV 's data analysis software, INTRALYTICS, enables users to visualize and interpret industrial transport and material flow data. Third-party analysis tools, such as PowerBI, SAP or Tableau, can be used with INTRALYTICS to create custom dashboards. INTRANAV.APP (mobile and desktop apps) complement the IoT platform to enable branched transport flows as well to expose hidden information in order to make material flows more transparent, predictive and plannable.
INTRANAV also offers a range of proprietary smart sensors, including tags for forklifts, automated guided vehicles (AGV's), smart pallets and more, which can leverage UWB, RFID, Wirepas, BLE, GPS, Wi-Fi and LTE cellular.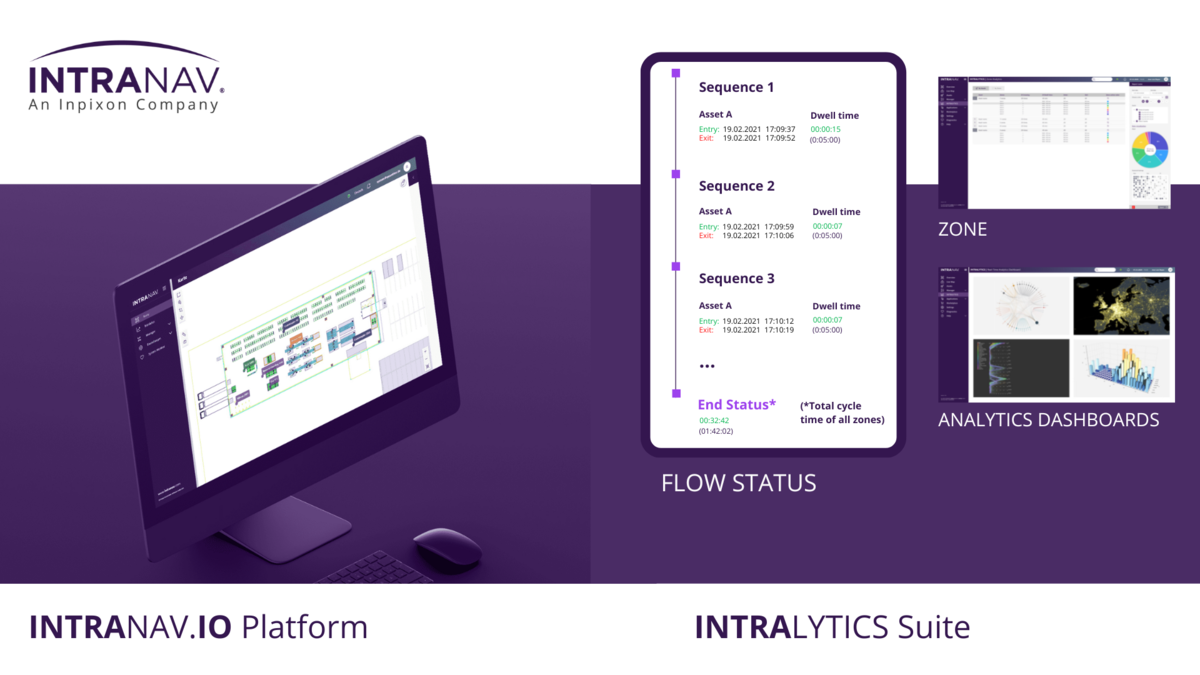 Founded in 2014 by Ersan Günes and Gonzalo Ibarra, INTRANAV serves major companies with billions of dollars in annual revenue, including Siemens Energy, TB International, Festo and PERI, as well as international industry leaders in agricultural and construction equipment, aerospace, intralogistics and manufacturing.
December 2021, INTRANAV was acquired by US-based Inpixon (Nasdaq: INPX). Inpixon®, headquartered in Palo Alto, California, is the innovator of Indoor Intelligence®, delivering actionable insights for people, places and things. By combining mapping, positioning and analytics, Inpixon helps create smarter, safer and more secure environments.
Contact:
Ersan Günes, SVP Product - IIOT
IntraNav GmbH
Frankfurter Str. 27
65760 Eschborn
Germany