Our partner:
kws-Computersysteme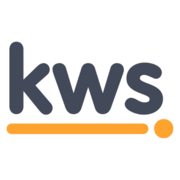 The
open
locating
standard.
With 40 years expertise, kws develops and produces platforms and products for industrial control for our worldwide B2B customers. With our flexible, dynamic spirit and our highly efficient agile processes we create highest industrial quality, always on the edge of technology.
We specialize in holistic systems engineering to provide solutions for extraordinary design needs to extraordinary customers.
kws offers compact and robust industrial controllers to be installed right off the shelf or to be individually customized.
kws offers highly integrated, agile and dynamic development processes supported by creative engineers to achieve intelligent and high quality products.
kws offers a highly flexible in-house prototyping and assembly for small series.
Contact:
Jan Koeppen
Managing Director
jkoeppen@kws.gmbh
kws Computersysteme GmbH