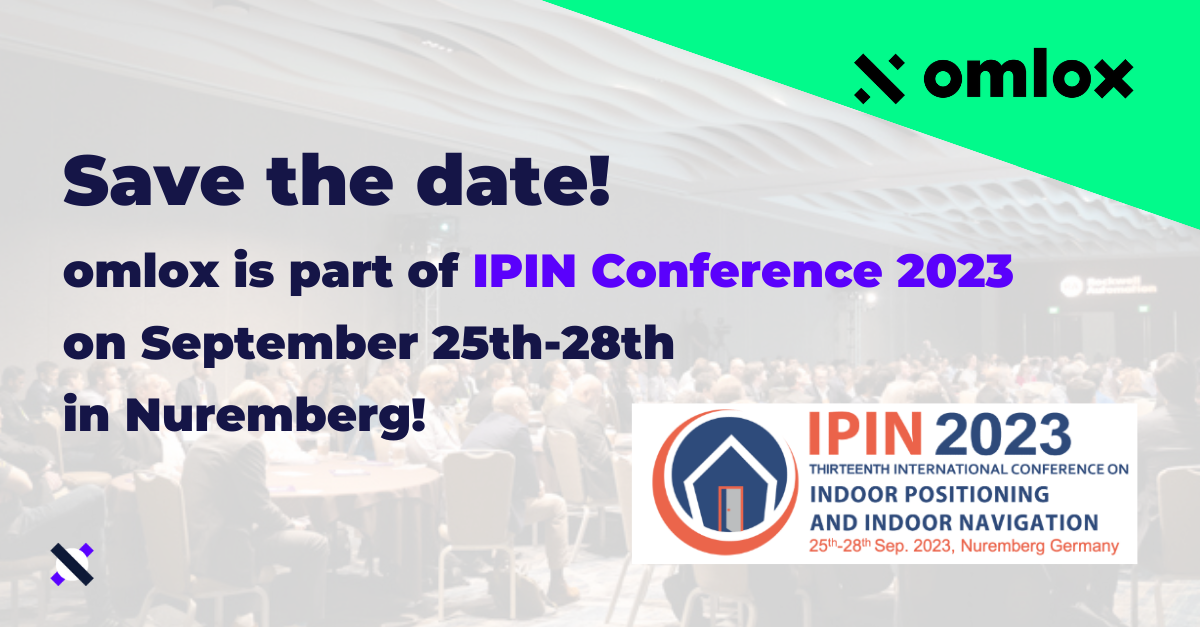 Save the date and meet omlox on September 25th – 28th in Nuremberg!
The IPIN is an international conference for indoor positioning and indoor navigation! So, the perfect stage for omlox – the first open locating standard!
Don't miss the speech from our expert & get to know more about omlox.
We are looking forward to your visit!
Back to overview