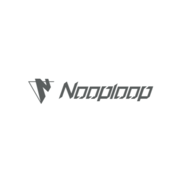 The

open locating


standard.
Positioning ecological participants.
Nooploop is a national high-tech enterprise integrating R&D, production, sales and service, and is committed to providing standard and universal precision positioning equipment and software integration solutions for various industries on a global scale. Through precise positioning technology, we empower various industries and continue to promote the progress of human society. Since its establishment in 2018, the company has served thousands of enterprises and scientific research units around the world, covering vertical fields such as warehousing and logistics, high-end manufacturing, smart cities, sports and entertainment, drones, and robots.
We are an UWB positioning Device and Positioning Engine Supplier.
The IPS indoor positioning system is a system-level solution based on UWB technology, consisting of positioning anchor, tags, and a background. The system supports multi-area, multi-floor, and cross-city centralized positioning with a typical positioning accuracy of up to 10-30 cm. Ultra-low-power positioning tags provide extended battery life for several months or years, and the ultra-high concurrency performance allows for virtually unlimited capacity of anchor and tags. The system features convenient functions such as point map calibration of anchor coordinates, electronic fence alarms, camera linkage tracking, and one-click OTA firmware upgrades, providing a simple and easy-to-use operation experience. Centralized management through server location and business functions. IPS provides a variety of device forms such as bracelets, work cards, and modules to meet the needs of different scenarios. The system provides open APIs to meet the requirements of deep integration. Detailed development materials and immediate technical support help developers get started easily. Widely used in warehousing and logistics, high-end manufacturing, industrial intelligence and other scenarios.