Our partner:
ReliableSense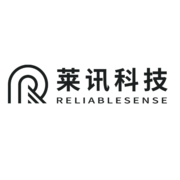 The
open
locating
standard.
ReliableSense Technologies Co. Ltd. is a company focusing on indoor positioning platform and middleware. The founders have more than 10 years of indoor positioning R&D experience in China and Canada.
In ReliableSense, we believe that indoor positioning is a complicated and fragmented scenario requiring a holistic solution with interoperability and flexibility. So, we have committed years of efforts on interoperable middleware and platforms.
Our advanced hub solution has successfully served technologies including UWB, UWB AoA, Ble AoA, IBeacon, Wi-Fi, Li-Fi, Geomagnetism, GNSS, RTK, RFID, etc. We serve clients across industries including transportation, manufacturing, electric, warehousing&logistics, and many more.
In omlox ecosystem, we provide middleware and SDK conforming to omlox hub standard. The middleware contains management of indoor/outdoor positions, trackables, geofences, alarms, devices, and statistics. We also provide a dedicated map SDK which includes indoor/outdoor map and indoor navigation, and a time-series geospatial database when data storage is required.