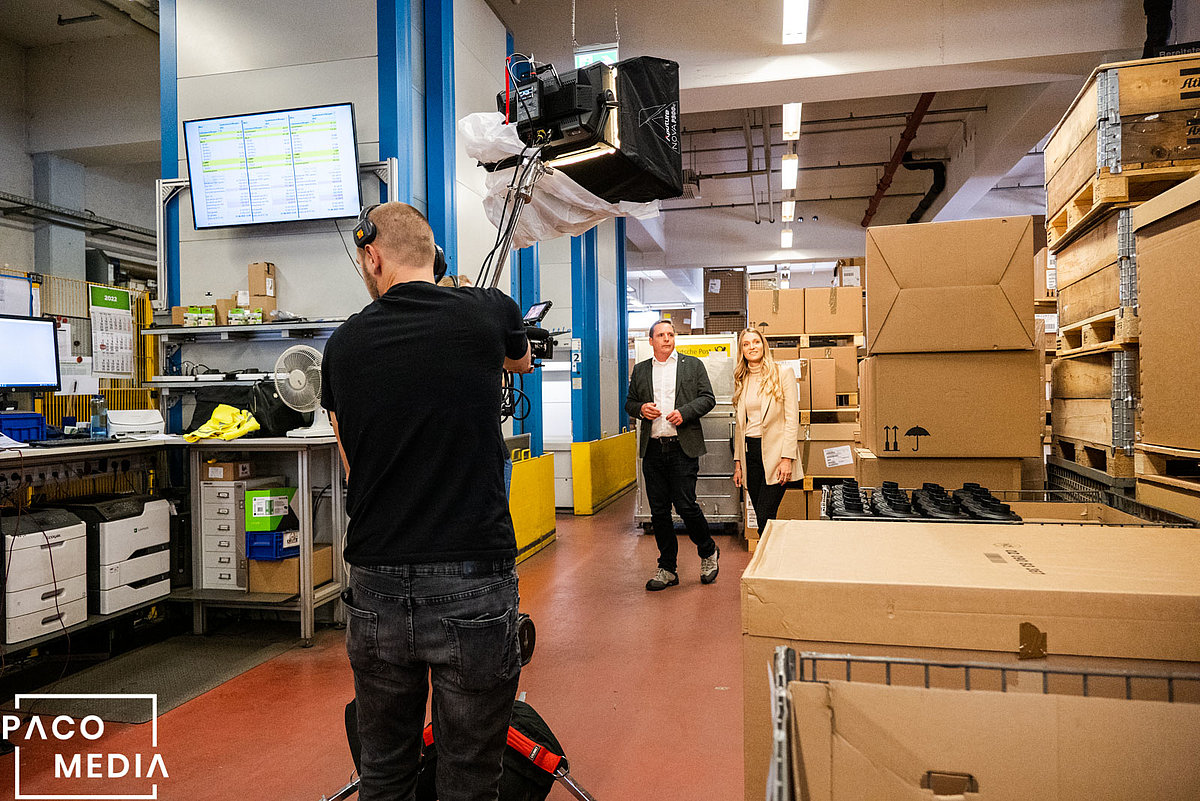 The omlox installation at MANN+HUMMEL in Speyer, Germany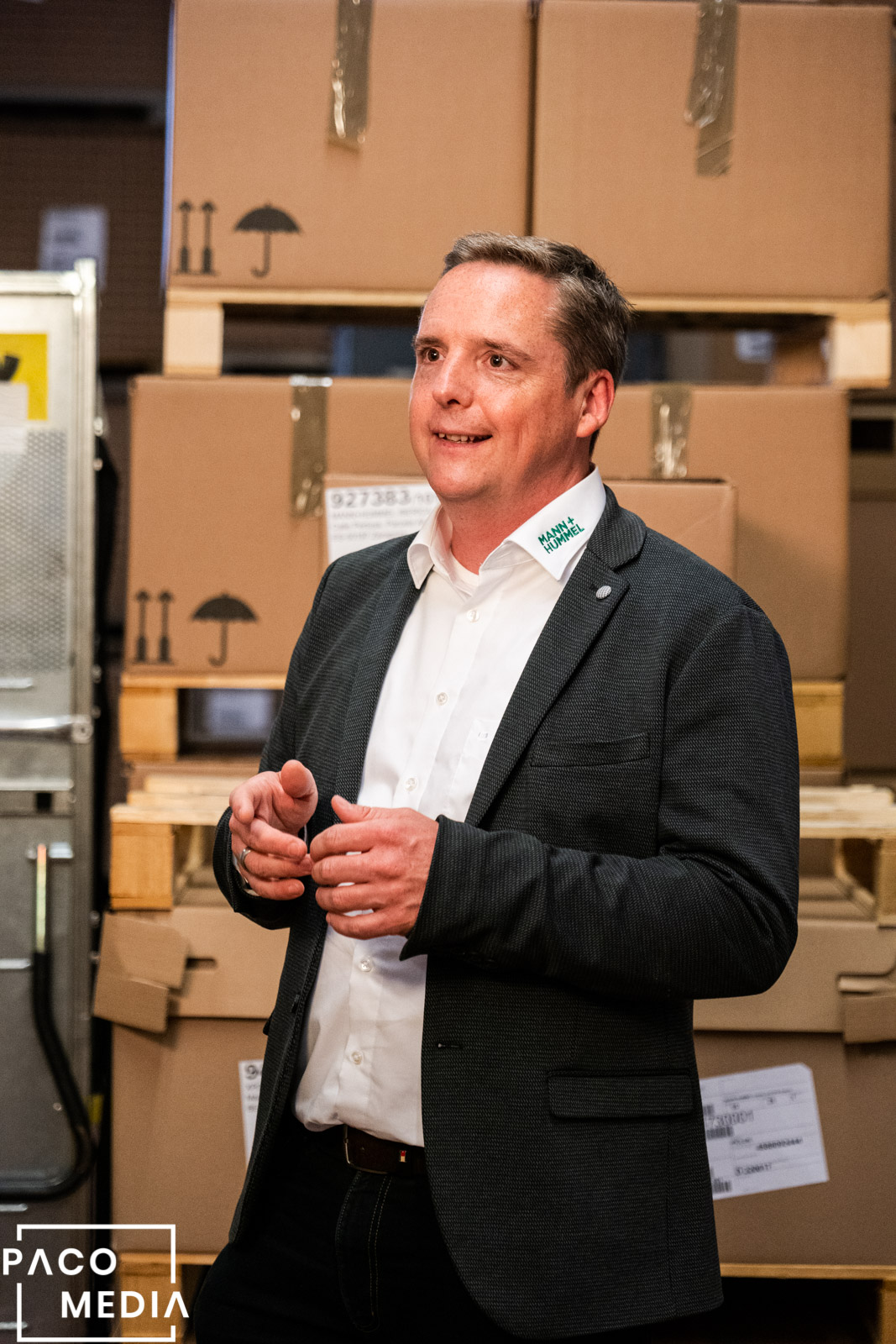 One of the first users of an omlox installation is Mann+Hummel, a global manufacturer of filter systems. At its production facility in Speyer, Germany, the company manufactures filter systems for industrial and off-road applications - mostly in small batches. Typically, an end customer commissions a freight forwarder to pick up the filter systems without specifying an exact time. Therefore, these filters are first temporarily stored in a distribution warehouse. Finding the right goods in the warehouse is a challenge and takes time and sometimes parts are missing or not loaded in the right way.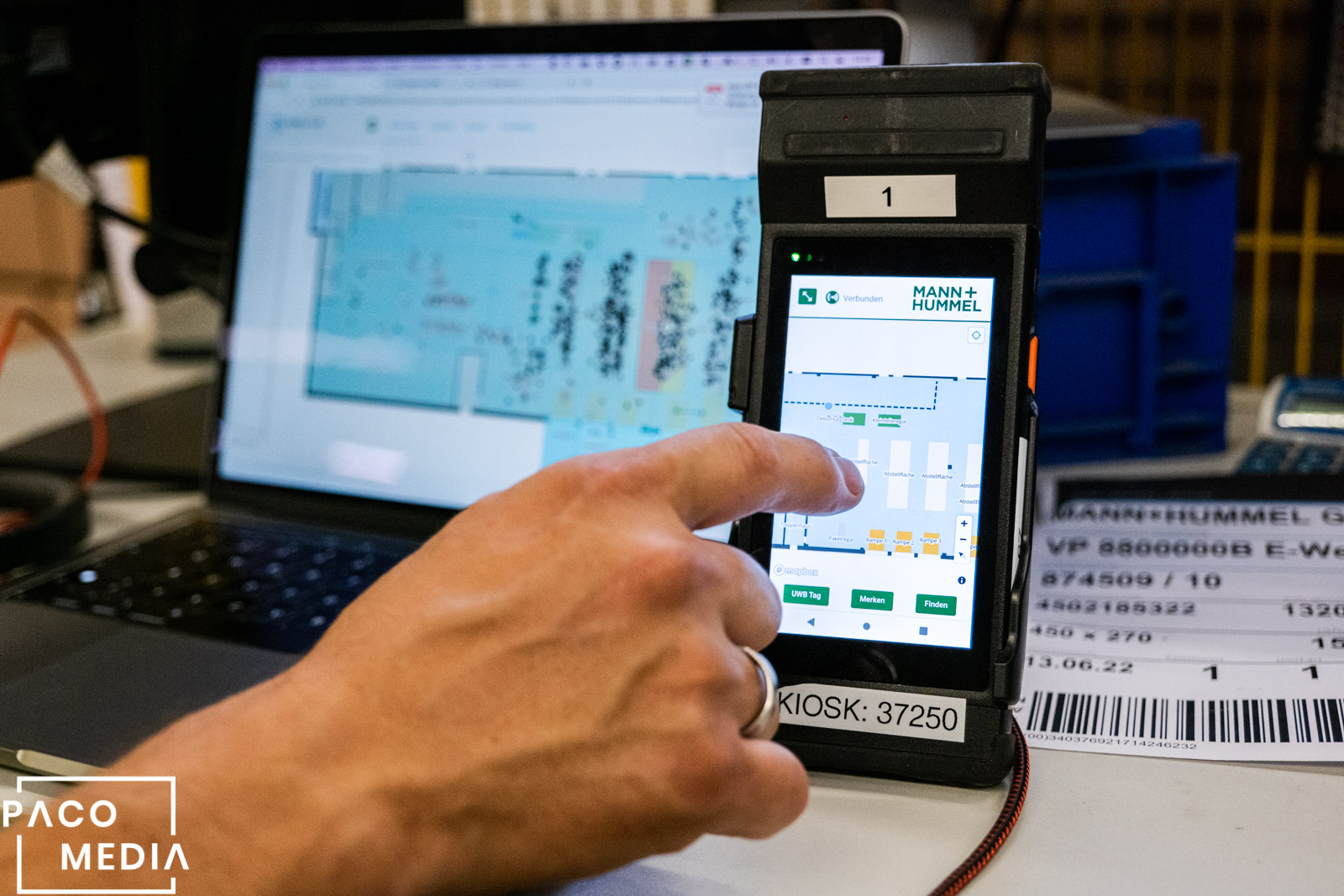 The requirements were clear. The pallets and individual boxes to be located should be easy to find and the pallet positions should be displayed in a layout. Finally, this should be visualized on a mobile frontend device. "We needed to find a scanner device that functions as a tag with a UWB module and awireless connection" says Christian Pick, Manager IT MANN+HUMMEL Germany.
The solution. For this purpose, 15 omlox satellites were initially mounted on the hall ceiling. In parallel, a stand-alone LAN cabling based on PPPoE was installed. Furthermore, five omlox tags were integrated into scanners. These scanners have two functions. On the one hand, the scanner can record the location of the pallet. On the other hand, the scanner can be used to retrieve this location at a later time. The special feature here: Since the locating tag is integrated in the scanner itself, the scanner is not used to locate the pallet, but to navigate to the stored drop-off location. An omlox-compliant Deep Hub is used as middleware, which links the barcode information with the locating tag. "By using the standardized omlox interfaces you don't crete data silos and can exchange across the organisation", says Tobias Pick.
The omlox hub, the core zone infrastructure to generate the location data and, as an additional hardware element, a barcode scanner were integrated. Various omlox partners worked together to realize this project: The integrator Bridging IT implemented the application with the customer. Flowcate, a software provider of indoor location-based services, was responsible for the omlox hub, and the infrastructure was in the hands of TRUMPF Tracking Technologies
"Overall the system was very easy to integrate. I would recommend omlox to anybody that is in logistics and warehouse", Anthony Ward, Head of Logistics MANN+HUMMEL.
As a next step, Mann+Hummel plans to connect to the ERP system so that the loading list is automatically displayed in the layout when the truck arrives. Then it can be displayed on the handheld how the optimal loading should take place.