Our partner:
UWS Business Solutions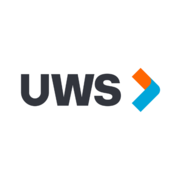 The
open
locating
standard.
Leanion Cloud One, a product of UWS Business Solutions GmbH, can be integrated with omlox to enable precise localization of objects in production. This allows them to quickly find out where waste is happening and fix order delays in real time.
Leanion - The moment when you feel that you have everything under control!
At LEANION, we develop software-based tools that pave the way to perfect production for you and thus increase your productivity and profits.
Our software starts where it hurts - with the activities in production that do not contribute to value creation. With digital value stream mapping, you can find out quickly and in real time where waste is happening. Then go into detail with Leanion Cloud One, analyzing and optimizing not only your manufacturing but also purchasing and logistics. Our layout-based control helps them stay on course and seamlessly identify disruptions in the process. In real time, you eliminate order delays and significantly increase your delivery time.